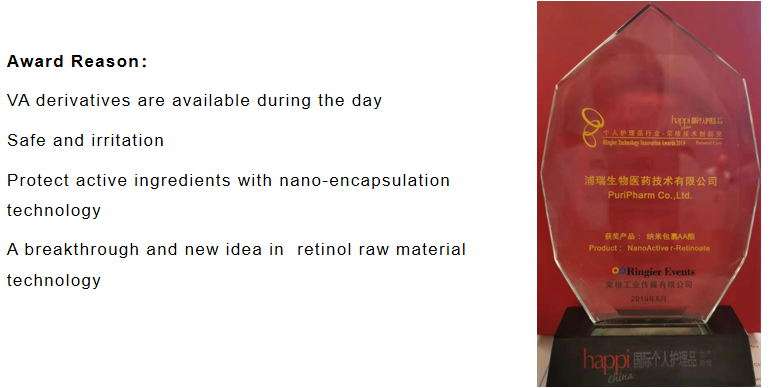 Outline

Special absorption spectrum,efficient absorption of blue light、good photostability
Product introduction
INCI: Retinyl retinoate,ascorbic acid,phospholipids,caprylic/capric triglyceride,glycerin,water
Retinyl retinoate is a new vitamin A derivative with higher activity and no fear of light
Vitamin A is an essential vitamin for the human body.It has been used in skin care products for more than half a century.
Because VA derivatives(retinol、retinoic acid,ect.) are more sensitive to light,oxygen,temperature,and metal ions.And are more likely to cause skin redness,itchiness,tightness and other irritations.The application of skin care products has been relaticelylimited.
The VA derivative used for   NanoActive r-Retinoate is retinyl retinoate,  with vitamin C distribution by nano package.
Retinyl retinoate is obtained by esterification of the hyfroxyl group of retinol and retinoic acid,while avoiding the limitation of retinoil and retinoic acid in cosmetic applications.
The particle size of the NanoActive r-Retinoate is 20-30nm.On the one hand,this particle size of  nano-emulsion can make the ative substance stable suspension in the nano-carrier.At the same time,it can make the active substance penetrate into the skin effectively and control the release rate of active substance.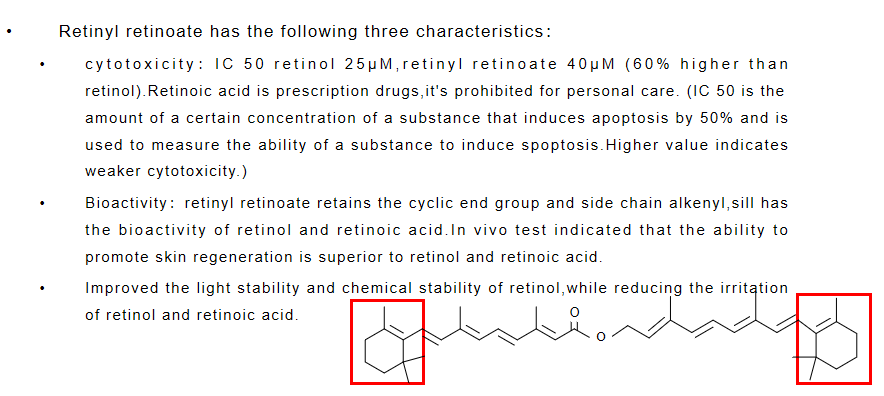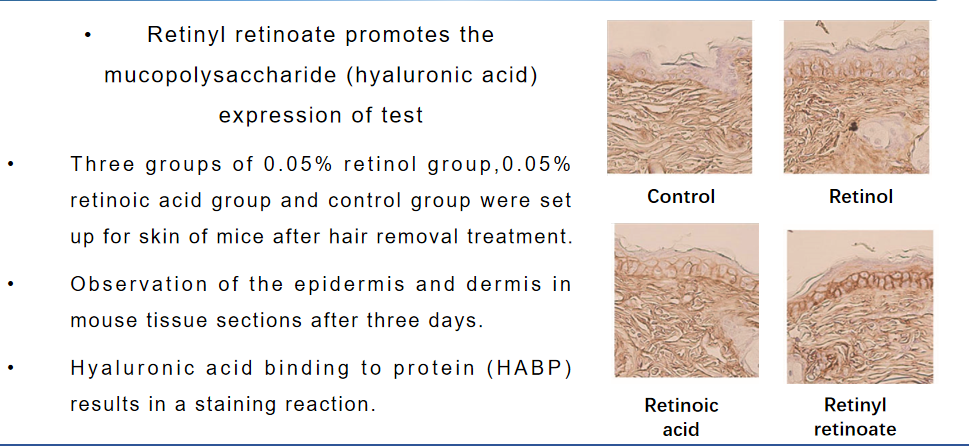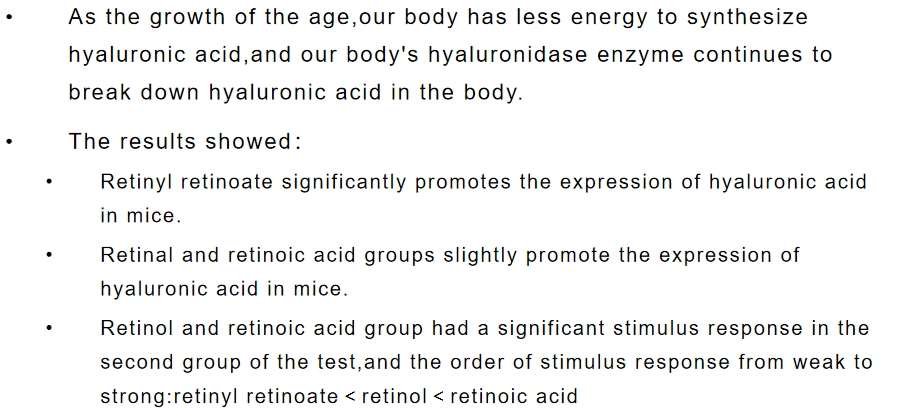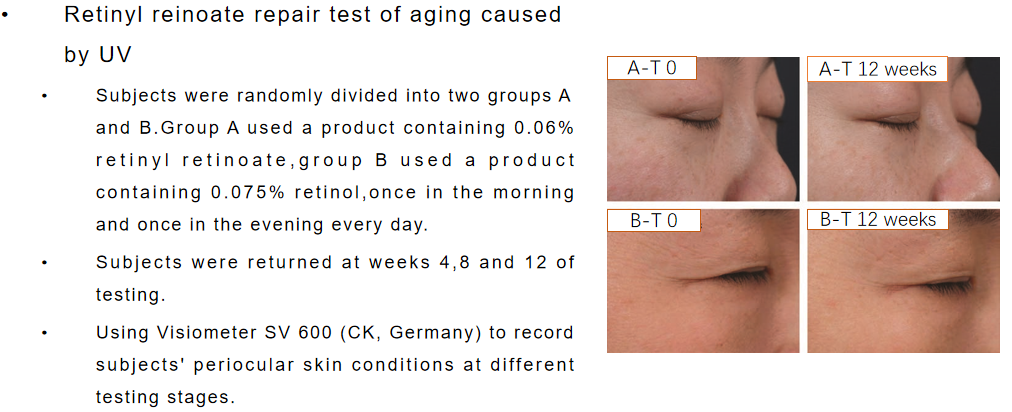 Product description
INCI:Retinyl retinoate,ascorbic acid,phospholipids,caprylic/capric triglyceride,glycerin,water
Appearance:yellow-orange viscous liquid
Odor:characteristic odor
PH:5.0-8.0
Retinyl retinoate:1.0% or 5%
Recipe guidance
Suitable PH:3.0-6.5
Recommended addition amount:1-5%
Solubility:water-soluble,oil-soluble
Usage:add at the end of the formula
Other:Insensitivite to light,can be used in day care products.
Applicable to the product